Find Out Why Students Are Pursuing Digital Marketing Studies in 2021
If you're an undergraduate student or recently graduated, you may have heard of your peers studying digital marketing via various courses, webinars, workshops, and more.
The trend is increasing massively, and in this article, we're going to tell why this is happening. Let's begin by understanding what digital marketing exactly stands for.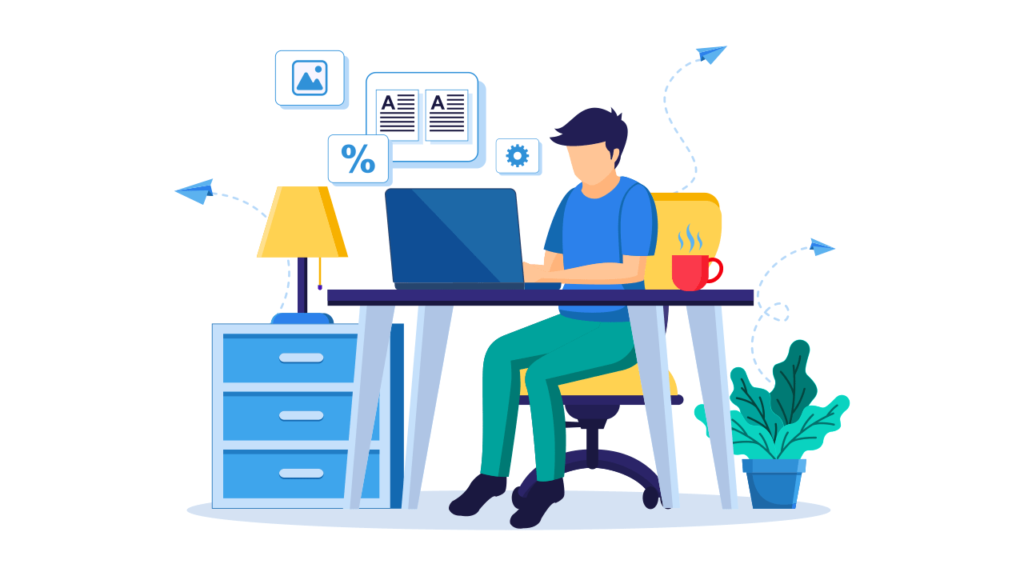 What is digital marketing?
Digital marketing is a wing under the umbrella of marketing. The promotion/advertising of a product or service is done through digital channels like social media, search engines, emails, SMS, and more.
It also includes the reputation management of a company on the Internet, website creation, tracking & analytics, ecommerce management & more.
Here's a quick 45-minute Free Digital Marketing Masterclass that you can attend to know more about digital marketing.
Moving on, here are a few reasons why almost every student in college or even graduated ones are opting to study digital marketing:
Reasons why Students are Choosing Digital Marketing
Creative & Exciting Field
Digital marketing is a highly creative field that welcomes people from all walks of life. You could have an excellent knack for design, or affluence in writing, or be an analytical thinker for that matter.
There's very little to no monotony. There's room and opportunities for everyone. Also, this field is full of progressive young leaders and enthusiasts who make the job exciting and challenging. Today's youth love opportunistic challenges and hence, incline digital marketing.
growth in digital marketing

and constant up-gradation in upskilling.
You will not be stuck doing the same thing all your life regarding digital marketing.
Start Your Career Earlier
No restrictions are levied on one's age if they're skilled & passionate enough to make a difference. You could be in college and working for some of the top companies and brands already! Yes, that's true.
Businesses love welcoming young learners with a fresh perspective and a zeal to achieve something. You can opt for a digital marketing course while your college studies are going on and start with an internship/placement immediately.
This is one of the biggest reasons students opt for digital marketing. It allows them to start their careers early in life and start banking on their real experiences.
Higher Job Opportunities
More & more companies are joining the bandwagon of leveraging digital marketing advantages and consequently need more skilled hands to take care of it. This means there's an opening in all your favorite brands almost now and then.
You may never be out of work provided you possess the right skills and constantly update yourself to align with the latest industry demands and trends. Focus on upskilling yourself to see a better graph of growth.
Good Pay Scale
With greater demand and a not-so-equal supply, the salaries and stipends offered are reasonable. Internship stipends start around INR 5-10k and have also gone up to 25k a month in a few exceptional cases!
There have also been cases where your first-ever job could start at INR 4,00,000+ per annum.
Supplements other Skills
Even if you don't want to make digital marketing your primary career, these skills are great value additions. Being digitally able and knowing it has become a necessary skill today, and a few years down the line, it will become an inevitable part.
The sooner you start, the better results you can reap. You can also freelance some digital marketing skills and make some extra bucks on the side. The freelance side of digital marketing comes with a whole new set of opportunities worth checking out.
Takeaway
Digital marketing is the next extensive career, and if you already have an affinity towards it, this is your sign to go for it. And if you're not sure? It's still worth giving it a try.
There are plenty of courses for undergraduates, with online options too! Read more on the benefits of learning online.
And for postgraduates, there are top institutes now offering a comprehensive MBA in Digital Marketing Program.
I wish you all the best with whatever decision you make. If you need more information or queries answered, drop them in the comments section below.
Author's Bio
Karan Shah
Founder and CEO at IIDE
An 'Edupreneur' and the founder of IIDE – Indian Institute of Digital Education.
He has been a passionate public speaker and teacher for over 10 years. He has trained over 1,00,000+ students and 25+ corporates in Digital Marketing via online and offline channels. He is a Harvard alumnus specializing in E-commerce. He is a TEDx speaker and is a visiting faculty at India's top management institutes like the IIMs.